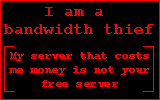 February 12th, 2014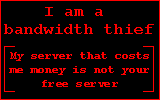 I have been working on getting SickBeard setup on my Synology DS1512+ NAS, and I've got pretty much everything worked out.  One of the final things I wanted to get working properly was https support with my self signed certificate I setup for my Synology.  I know, not really very important since I'll only ever access it over my lan or via a VPN, but still… I went through the trouble of getting the self signed certificate working on my Synology, I wanted it to work here too.  It was a little tricky in a couple of regards.
First, I had to get it to use my certificate and key. I tried linking straight to the existing ones the Synology uses in /usr/syno/etc/ssl sub-directories but SickBeard just refused. I figured it was a permission issue since those certs were owned by root only. I decided the easiest way was to just copy over the 2 files I needed in to SickBeard's directory and switch their owner:
Andromeda> cd /usr/syno/etc/ssl

Andromeda> cp ssl.crt/server.crt /usr/local/sickbeard-custom/var/server.crt

Andromeda> cp ssl.key/server.key /usr/local/sickbeard-custom/var/server.key

Andromeda> cd /usr/local/sickbeard-custom/var

Andromeda> chown sickbeard-custom server.crt

Andromeda> chown sickbeard-custom server.key
Then alas I was able to put in server.crt and server.key in SickBeard, restart it and it used my certs!  Woot!
I was pretty happy with myself until I clicked the SickBeard shortcut in the Synology menu and was greeted with my second issue:
The client sent a plain HTTP request, but this server only speaks HTTPS on this port.
Oh you son of a…
I'm way too anal about my things all working properly to live with that atrocity, so after a minute of poking around I quickly found the config for it the following file: /usr/local/sickbeard-custom/app/config
Pop that file open in vi and change the protocol line from http to https.  Save and quit, then simply reload your Synology web interface, and bam! Your shortcut will work once again, launching Sickbeard via https! Yay!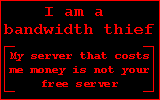 September 27th, 2013
While the below is not written by me, I wanted to share it here as well.
Thank you for taking the time to read.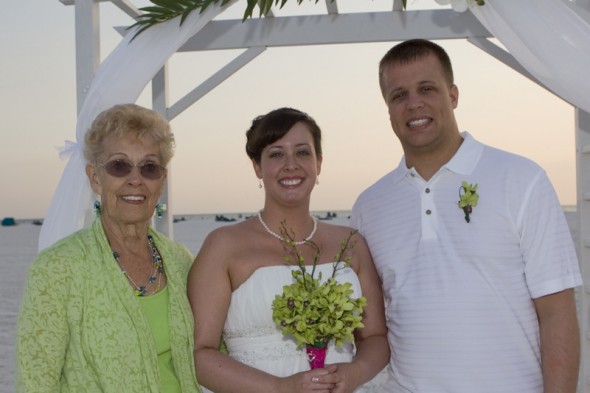 On May 24th 1930, Virginia Overstreet was born to Frederick Dayton Westervelt and Neva Francella Ruggles in Three Rivers Michigan.  She was second born of three sisters, Dorothy being the eldest, and June the youngest.  She graduated in 1948 from Three Rivers High school.  She was known as Ginny to her friends.  In 1950, while working as a secretary in the office at Freeland's she was approached by Gerald K. Overstreet, a factory floor worker, for a date.  She refused his attempts to get close, at least until he bought a new car.  She eventually fell in love with, and eloped with Gerry in 1951.
As time passed and she raised a family with Gerry.  She had four boys.  The boys in order of birth are; Thomas, Lerry, Robert, and ooops….Randall.
In 1967 Gerry got a new job in Springfield Illinois where they stayed and raised the boys for the next 12 years.  While in Springfield, Virginia began her lifelong attachment to supporting "Meals on Wheels", a program for getting food to those that could not get out of their home.  She donated her time and delivered food for several years.
In 1979, Gerry took a new position in Miami Florida.  With only Randy remaining at home, Virginia had time to return work as a bookkeeper which she did continued to do until her retirement and move to Stonecrest in the area of the Villages Florida, in 1987.   By this time Gerry and Virginia had four grandchildren to visit and be visited by; Nicholas, Aaron, Elizabeth, and Lauren. In her much deserved retirement Virginia played golf, joined the Red Hat Society, traveled, and continued to enjoy life to the fullest.
While living in the Villages Gerry and Virginia both donated their time to Operation Homebound.  Virginia helped prepare the meals and Gerry delivered them.  She donated her time to the Homebound kitchen for many, many years.
In October of 2002 Virginia was dealt a terrible blow when Gerry passed away from cancer.
Even after Gerry's death in 2002, Virginia did not slow down.  She continued working with Operation Homebound, and travel the world.  She visited the Holy Land, China, Egypt, Greece and England to name a few places.
In 2010, Virginia was diagnosed with kidney failure.  After much debate and almost waiting too long she agreed to take the painful three times a week dialysis program.  She was generous to fault and would not impose on people even if is was to her detriment.  In her remaining years, it was to her detriment, she often refused prepared meals and assistance from other members of the community, as she did not want to impose.  With her health failing and much debate she agreed that she could no longer live alone and moved in with Randy and his wife Rose, in Texas in February of 2013.  With her health continuing to fail, she was visited by her two great granddaughters, Amelia and Natalie.  Her legacy lives on.
Virginia passed away on September 21, 2013 in Kingwood Texas; from complications relating to kidney failure.  Virginia was 83.  She IS in a better place.
The family requests in leiu flowers to please donate money and time (both are needed!) to the North Lake Presbyterian Church's program, "Operation Homebound", 975 Rolling Acres Road, Lady Lake Florida 32159 (http://northlakepc.org/ohb.html), or to the local "Meals on Wheels" program in your area.  Please be sure to donation are identified as going to "Operation Homebound."
February 7th, 2013
Print is dead.  You hear me SJ-R?
Central Illinois' newspaper – The State Journal Register – was bought up by media conglomerate GateHouse Media back in 2006.  Since then the paper has been on a wildly out of control downward spiral.
GateHouse media's latest "innovation" in the digital age is… wait for it…
A PAYWALL!
Jesus GateHouse… seriously?  It is the year 2013, and you think a Paywall is the way to move your business FORWARD?  Have you learned nothing from your bigger brothers like The Times which lost over 4 million readers back in 2010 thanks to their paywall?  Just as with TV Shows or Movies, if someone doesn't want to pay for your media, they will simply not pay.  Trying to trick the user in to consuming the media how you think it should be consumed will never bring in money.  You will simply drive previous viewers away from you and to other services that remain free.
Your draconian thinking of what media is and how it should be consumed will be the end of you.
I was quite miffed today when I tried to read an article a friend had linked on Facebook and I was presented with this Paywall pop-up.  Clicking the X redirects you to the main page.  This really got on my nerves as all of the content was right there, sitting behind a cheezy looking pop up box.  How stupid.  So, I spent exactly 4 seconds, reloaded the web page, and read the content as it should be consumed.  For free.
I thought I should share my tip with others who may not be aware of this pretty nifty feature in Chrome.  You can selectively disable javascript on any website you visit.  Most sites use javascript for good… but some sites, like the SJ-R site, uses javascript for evil.
Continue reading: Defeat the SJ-R's Paywall with Chrome in 4 seconds »
December 19th, 2012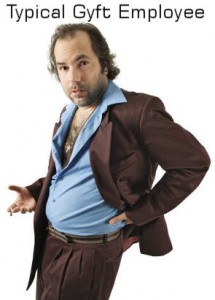 I'm going to start off this article by warning people, DO NOT SIGN UP FOR GYFT!  Do NOT install it on your phone!  Why?  Because they will steal your information and you can't do anything to stop it.  Gyft is an app that is supposed to allow you to easily trade/exchange gift cards to stores for other stores, but their shady business practices make me want to NEVER give them access to anything worth any real world value.
The Android version of Gyft launched the other day, so I downloaded it to check it out.  Upon first launch, it asks you to sign in with your Facebook account.  So, I did so.  Upon trying to log in, I was presented with an error message.  Apparently their servers were swamped since it was launch day.  I assume nothing worked, since I never got any confirmation or was presenting with any terms of service or anything, so I uninstall the app and say screw it.
An hour or so later, I received an SMS spam message from them asking to click a link and confirm my number (I did NOT click this link).  My first though was WTF?  I NEVER authorized them to harvest my phone number!  It really pissed me off that they just ganked my phone number and I had no idea.  I never gave them permission to take it or use it for ANYTHING.  I reported the app to the Google Play Store at this point.
Then a few days later, and the reason I am writing this, I learned that they also apparently pillaged my Facebook information and saved it all.  Even though I unlinked the app from Facebook with in minutes of deleting the app from my phone, it was apparently too late.  I received an email today reminding me that one of my Facebook friend's birthdays is coming up.  Another big WTF from me!  I never authorized the pilfering of my (nor my friends) data.  Plus, I had already unlinked Gyft.  Upon removal, Gyft SHOULD have to delete the data they collected from me, but that is obviously not the case.  So, Facebook friends, sorry about that.  All I hope is that they don't spam you too.  Who knows how much information they were able to harvest.
I will give them some credit in that they deleted my account today within 5 minutes of me sending them the email request.  At least they got that right (although I am sure all of my information, including Facebook data, is still in their system).
Lesson learned here; pay attention to the apps you install and realize any time you sign in to an app or webpage with your Facebook account, they collect and store all of your information, even if you unlink the app or website, and they will likely keep it forever!
November 29th, 2012
Five months is an eternity in the technology industry.  Five months ago I wrote about how I was excited for the Windows Surface Pro tablets to hit the market.  Today, I couldn't care less about them.  A few key factors have caused my 180° turn around from my previous excitement.
First off, I ended up buying an HP Ultrabook.  I ended up with the Envy 4 model.  I couldn't take the slugish Atom powered netbook any more (I'm surprised I lived with it for as long as I did), and I needed something portable and with power.  I snagged a third gen Core i5, 8gb of ram, a 32gb ssd with 500gb hd, and wifi and bluetooth built in.  It was pretty much exactly what I wanted, and performs close to my gaming rig desktop (aside from games of course, but the Intel HD 3000 graphics actually do an ok job).  With the acquisition of the Ultrabook, I don't really feel the need for a Surface Pro tablet any more.
Second, Windows 8 is an absolute train wreck.  I haven't written anything on Windows 8 yet, but I think it is a disaster.  The new "start menu" gui is just poorly done.  Microsoft breaks GUI design 101 at every turn of the corner in 8.  Microsoft is trying way too hard to be like Apple, but they're forgetting one thing; they're not Apple, and that is why they control 90% of the desktop market.  Abandoning clean user interfaces for cluttered up disasters is the absolute wrong direction to take Windows and it is going to cost Microsoft dearly.  Now that I have spent time with Windows 8, I want no part of it.
Third, the limited storage options are a disappointment.  I know it is a tablet and so should be SSD, but 64 or 128gb?  That's it?  When the Windows 8 install eats up 16gb of that?  Down right pathetic.  For a device that is supposed to replace a laptop, crippling it with such minuscule storage is going to prevent it from ever taking hold.
Anything Microsoft Surface is a PASS on my list.
October 16th, 2012
It is open.  You are given simple tools to manage your device how you want, straight from Google.  There are no back door hacks, no monkeying around.  You get to use your device how you want it.  That is what makes Android so powerful; its open nature and ability to do what you want.
The inspiration of this post… tonight I decided to flash the latest point release from Google with out waiting for the OTA update (hey, I'm impatient).
I downloaded the rom, extracted the boot and system partition images, and flashed them straight to my phone using fastboot.
Continue reading: Why I Love Android »
June 26th, 2012

In the world of Linux (specifically CentOS 5 in this case) sendmail is a very useful utility.  It is what allows linux to send email to regular ole mail servers.  But, if you're reading this, you likely know that.
Typically sendmail uses standard SMTP port 25 to do its business.  In most cases, this works fine as is, but more and more now I am seeing ISP's block port 25 and leave the customer with no recourse (coughAT&Tcough).  This makes it particularly difficult for sendmail to do its thing since it is supposed to work on port 25.
The simplest solution is to reconfigure sendmail to send out on a port other than 25.  The only catch-22 here is that the mail server must accept mail on that port as well.  Now, I've already set that up using iptables with a simple REDIRECT function and tested to make sure my CentOS box can communicate to it on that port using telnet, so I'm not going to get in to that, as anyone can forward a port).
Continue reading: Forcing sendmail to use a different port for outgoing mail »
June 18th, 2012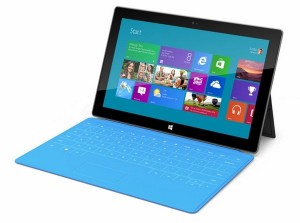 Microsoft hyped the hell out of their conference today, and while I was initially uninterested, I must say they have my interest now.  Microsoft has unveiled a Windows RT and Windows Pro tablet, called Microsoft Surface.  I'm not too interested in the RT (unless the price is right), but having full blown Windows Pro in a tablet form, packing Ivy Bridge… now THAT is something to be excited about.  I had recently been eyeing HP's new Spectre XT Ultrabook, but with the news of the Microsoft Surface, I'm going to put those plans on hold until pricing details are announced on the Ivy Bridge surface.  A full blown Windows machine in Tablet form; two words… YES PLEASE!
I don't have much else to say, but I wanted to express my excitement for what looks like could be a very powerful Tablet.