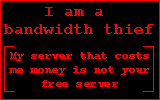 About Me
I'm a Information Systems Engineer working in Springfield, Illinois.
I grew up in Chatham, Illinois and am a Glenwood High School Alumni.
I specialize in troubleshooting hardware and software issues on PC's, Networks, and Servers (including Windows, CentOS, Red Hat, and Ubuntu), and am CompTIA A+ Certified. I am also experienced in rolling out and maintaining Nagios XI monitoring systems, CentOS systems, Windows Server and Exchange systems, and Active Directory environments.
I also dabble in PHP programming with MySQL databases on both Windows and Linux systems running Apache.
Besides being a professional nerd and doing other nerdy things like attending LAN party's, I am also a bit of a gear head. I am in to muscle cars and sport bikes.