I've owned every revision of Game Boy over the years. Original Game Boy, Pocket, Color, Advance, and Advance SP. I still own my original Game Boy (although it's lost in storage some place) and Advance SP, but my Pocket, Color, and Advance were all traded in on their new models at some point. Out of the 3 models I traded in, the Pocket, Color, and Advance, I missed my Game Boy Pocket the most. The Color was never a great device IMO due to the absence of a backlight, and the Advance was only improved upon by the Advance SP. And while the Advance SP is probably the pinnacle of Game Boys, it also changed up the form factor significantly. It lacks that old-school feel with its foldable design and bright backlit display.
Something about the old-style rectangular top-loading format of the Game Boy speaks to my past childhood. I have missed the Pocket since I got rid of it because of its compact form factor and its vastly improved LCD display over the original Game Boy. It was basically the Game Boy revised and fixed the biggest issue with the original Game Boy by using a crystal-clear and much more responsive LCD panel.
I ended up coming across one on eBay that was in really really good condition that didn't break the wallet (increasingly difficult these days), and decided to jump on it. I gotta say, I am very pleased with this beauty. Just look at it!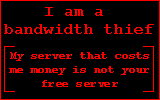 I think the membranes are a little worn out on it, so I am planning on replacing those soon, but the over all condition is incredible. A nearly scratch-free lens, and fully intact and functioning pocket is back in my collection, this time permanently. The display is just as beautiful as I recall too. While I really do enjoy my emulation devices, there are just some things that don't translate well to emulation, or can't even be emulated at all. Now, if I could just find wherever the hell my Game Boy Printer went to, and hope I didn't leave batteries in it, I would be really happy… Digging through boxes is a task for another day though. Time for some old school gaming!