Photo Project 52. Week 38 – Hoover Dam
Constructed from 1931 through 1936 during the Great Depression, Hoover Dam is primarily a method of water reclamation, to supply water to California, Nevada, Arizona, Utah, New Mexico, Colorado and Wyoming.  It is built in Boulder Canon, on the Nevada and Arizona border.  The Dam's hydroelectric turbines, generating 4.2 billion killowatt hours of electricity a year for Nevada, Arizona, and California, is a bonus to the Dam's main purpose of water reclamation.
My wife and I were fortunate enough to be able to come to Las Vegas, and there was absolutely no way I was going to miss out on one of the great engineering accomplishments in the world while I was here.  It is simply amazing.
The photo is a panoramic photo, stitched together from three separate images.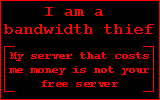 "Hoover Dam"