Photo Project 52. Week 7 – Lunar
Ok, this was a fun one.  Who doesn't like star gazing, and moon gazing?  Just lay back and stare up at the sky.  It is Thursday evening (although this won't post until Sunday as is my Photo 52 tradition), and it is a BEAUTIFUL evening out with crystal clear skies!  It is very unseasonable warm right now (in the 60's during the day, and it was still in the high 50's this evening).
Sure there are gazillions of pictures of the moon out there, many much better, but this one is MINE.  I got to use many of my camera toys tonight too, so that was some additional fun.  Had the camera on the tripod, with the remote shutter release, and my 300mm zoom lens with hood zoomed in as far as she'd go.  Tonight was practically full moon, so the moon was VERY bright (tomorrow night is 100% full moon).  This made it a bit easier to get a nice detailed shot as I was able to turn the ISO down to 100 and for this shot I used a 1/320th shutter speed.  After some cropping and a touch of sharpening in Picasa, I was pretty excited with my results!  The moon is over 220,000 miles away from Earth.  Let's bring it a bit closer (you're going to want to click this image to see the bigger size).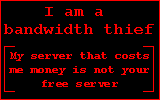 "Lunar"