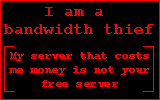 Photo Project 52. Week 48 – Extinguish
December 4th, 2011
This one was an interesting set up.  It involved a dark empty closet, some paint cans, and my equipment.  It was fun playing around with different lighting angles, zooms, and camera settings.  This shot was taken at F3.5, 1/1000 shutter.  I used my remote trigger so I didn't have to touch the camera.  The remote trigger also made it easier to blow out the candle as I pressed the button.  I ended up with over 170 shots, but ended up using this one because the smoke is lit the best and looked the coolest here.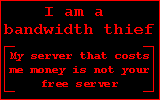 "Extinguish"
2 Responses to "Photo Project 52. Week 48 – Extinguish"
Brandon Says:
December 4th, 2011 at 11:45 pm

Looks great! Neat idea!

Nick - Author Comment:
December 4th, 2011 at 11:46 pm

Thanks!
Leave a Response