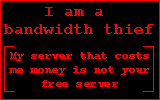 Photo Project 52. Week 36 – Saleen
September 11th, 2011
This photo is from Labor Day this week.  The car is a 1989 Saleen Mustang, #503, meticulously restored over the last year by my wife's uncle.  He put a lot of effort in to restoring this beautiful car to its former glory, down to every last detail.  He took it to a local car show on Labor Day and won first place in his category.  I've always had a thing for the Fox Body style Mustang, and this one has easily become one of my favorites.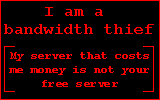 "Saleen"
2 Responses to "Photo Project 52. Week 36 – Saleen"
Todd smith Says:
September 14th, 2015 at 7:33 pm

Good to see this car again. I am the owner from Ohio. I bought this car in 1993 from a dealer with 4k miles. I took great care of this machine. I sold it in 1996 with 14k miles to a teenager who's dad said he had to give it up within 6 months. Why I never found out. Great to see its still out there. Todd Smith.

Nick - Author Comment:
September 14th, 2015 at 7:45 pm

Hi Todd. Interesting history on the car! Thanks for posting. It was pretty ragged out by the time my uncle in law acquired it, but he did a complete ground up restore on it, including replacing the glass and most the interior. It was pretty much in perfect shape. He ended up selling it a couple years ago to get his money back out of the project. I believe it went some where down south towards Texas. I'll email you a couple other photos I took of the car that day. I also got to drive it. Felt very similar to my 2002 GT.
Leave a Response