Two years ago I wrote about what Microsoft needed to do to turn their platform around. Now with Windows Phone 7 only months away, it would appear Microsoft has failed in every way imaginable.
Windows Phone 7 will be a miserable failure. There are many countless reasons why it is going to epic fail, but here are some of the most important:
1) Microsoft doesn't know mobile phones from a hole in the ground. Just look at the current state of Windows Mobile. It's built on the Windows CE platform, created in 1996. Yes. Let me repeat. Windows Mobile is based on a platform created in 1996. Sure, the platform has seen updates, but it's still based on a world created 13 years ago. Back when Windows 98 was nothing but a dream. Windows Phone 7 is based on Windows CE. Yup. Microsoft's newest "cutting edge" Phone OS is STILL based on Windows CE. They just couldn't get rid of it. Thanks Microsoft. The same bullshit you've been jamming down our throats for the past how many years that has NEVER worked right is your platform for the next Windows Phone? EPIC FAIL.
2) The Kin is a disgusting failure. The Kin is running a hacked down version of Windows Phone 7. Don't believe me it sucks? Here are a few quotes regarding the Kin and it's abilities: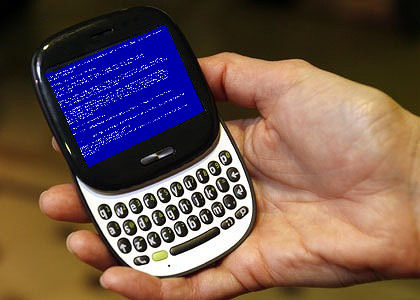 "…Lofty goals indeed for a product like this, and unfortunately for everyone, Microsoft misses the mark by a long shot. It's not even close."
"…we also take issue with the browser, which is abysmally slow and buggy (it consistently crashed while trying to load any complex web pages like Engadget), and the email client, which seemed to have trouble displaying even the most rudimentary HTML messages"

"While using the One and Two we found ourselves consistently confused or surprised by how many bad little interface problems there are. Not only does the phone make it hard to do simple tasks — and not only are the social networking features poorly implemented — but the handsets are often sluggish, hiccupy, and downright crash-prone. We were told by the devices on more than one occasion that we needed to restart (while performing basic tasks), and often it would just throw us a blank screen while we waited for the device to come back from whatever tragic internal situation was occurring"
That's enough of that. If you want to read more though, you can head over to Engadget's review of the Kin One and Two.