Changing Antivirus Programs, so long NOD32
For the last couple years I have relied on NOD32 to protect my systems from the nastiness of malware, viruses, and all the like.
For most of that time it was a good program.  It had it's little hiccups along the way, but they always seemed to be resolved by Eset rather quickly.
That was until Vista Service Pack 2 came along and changed everything.
Don't get on me about user error as I did everything in my power to ENSURE no issues.  I uninstalled my old NOD32 (version 4), downloaded the LATEST version/build direct from Eset's site, installed SP2, then installed the new NOD32 I downloaded.
This is when things started to fall apart.  Ever since then I was plagued with system lockups and hangs ESPECIALLY at the login screen or going in to or coming out of standby or hibernation.  This wasn't just happening on 1 machine either.  Both my [aging] Desktop and my [new-ish, 1 year old now] laptop were having CONSTANT issues.  I initially didn't pin it down to NOD32.  I thought I was having some other issues until I jumped on to the Eset forums and found hundreds upon hundreds of other people having issues with their Vista SP2 machines.
I uninstalled NOD32 from both of my machines and they both became rock-solid.  My desktop went from locking up every 2-3 days to being up for 2 weeks straight.  My laptop has been in and out of standby/hibernation at least 2 dozen times without a single problem.  I checked as recent as last week and Eset has still not issued any newer versions of NOD32 to rectify the issues I and many many many other NOD32 users were having.
After nearly a month running with nothing, I decided it was time to hunker down and find something.  I began my trek to find an antivirus solution that didn't suck so much balls.   I spent many hours combing over all kinds of performance benchmarks, detection ratings testing, and over all features I have now installed my new protection system…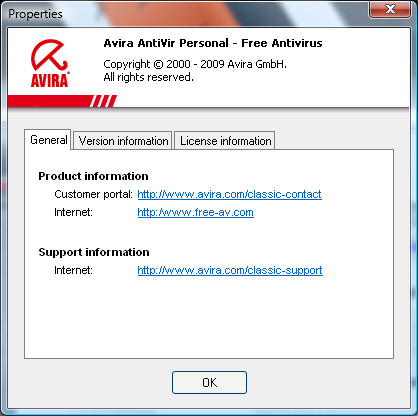 Avira AntiVir's detection rates were among the top rankings, often times beating out NOD32's detection rates… and get this… IT'S FREE!!!  Everyone loves free, right?
Does it play well with Vista SP2?  I have no idea as of right now.  Only time will be able to tell me that.
So far my initial impression is good.  It is definitely light weight.  It definitely has A LOT fewer options then something like NOD32.  It is very basic… but really complexity doesn't always mean better.  It's about the programs ability to detect and protect.   I may not put it to that thorough a test in that regard as I am usually very careful about what I'm doing and am not your average user that would be more careless, but I still think that everyone should have SOMETHING.  You never know when you might accidently hit a malicious web page or a site that has been hacked and infected and get hit with a Java-based worm or something.
I will write a follow up article about AntiVir after I've got some play-time in with it and see how it plays with my systems.
Until next time.