Brighter Isn't Always Better
I've got some big lumen flashlights, 5000 lumens in a soda-can sized light, and 4300 lumens in a pocket sized light. The massive lumens are just awesome outside. I can light stuff up 2 football fields length away with ease, and that is a lot of fun. Something I didn't really anticipate though is the utility sub-lumen modes provide. I'm talking modes that are under 1 lumen, very dim light.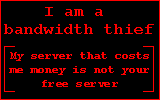 My Emisar D4v2 from Intl-Outdoor is my currently favorite daily-carry light due to its wide versatility and brightness ramping ability, going anywhere from sub-lumens up to 4300+ lumens. This pocket-able light has quick shortcuts to the lowest possible lumen output it can do, less than a lumen, and I've found just as many uses for just a tiny amount of light as I have a blast of turbo mode. Need to get up or check something in the middle of the night? Sub-lumens provide the perfect amount of light to see where you're going with out blowing out your eyes. Need just a bit of light on the back of a TV to find a reset button a few inches from where you're looking, again, perfect amount of light. The versatility of a light that can do sub-lumens to thousands, and any brightness in between should really not be underestimated. I have carried various flashlights for many years, but this one's ease of hitting a sub-lumen level with one press of the button makes it a mode I've found more use for lately than I ever had before.