Photo Project 52. Week 12 – CWLP
Springfield's power plant is ran by City Water, Light, and Power, the largest municipally owned utility in Illinois.  The CWLP coal fired power plant sits at the edge of Lake Springfield, an artifical resevoir formed between 1931 and 1935 by building a dam across Sugar Creek.  The lake was created both as a water source for Springfield, and as a cooling lake for the CWLP power plant.
This is one of those iconic buildings that stands out to me from my childhood.  You can't drive in or around Springfield with out noticing its massive steam stacks.  I probably thought they were cloud generating machines as a kid.  We also had a boat and would spend many summer days on Lake Springfield, with the power plant always in the background.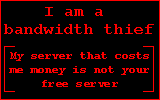 "CWLP"