Photo Project 52. Week 4 – Innocence
My subject for this week's photo is actually my best friend's 2 year old daughter.  She was having her 2nd birthday party this weekend so we were at their house enjoying the food and cake with them.
I spent a lot of time deliberating on which photo to use this week and it wasn't an easy choice, but not necessarily because I had a lot of options, but because none really jumped out at me and screamed pick me.  I shot a couple other things this weekend, but I wasn't really happy with any of those photos, so I ended up going with this one.  I do like it because of the innocence portrayed.   What it would be like to be 2 years old again… your biggest worries when you were going to eat next and when your next nap is!
I am usually not a big fan of black-and-whiting photos, especially this one since she has beautiful bright blue eyes, but this shot had a busy background.  The shirts in the background were bright yellow and bright pink, and it was very distracting from the subject of the photo.  I feel like the black and white really brings the focus back to her and the innocent look on her face.
After finishing up month 1 of my photo 52 project, I have already realized this is going to be a bit more daunting project than I originally anticipated.  I have already had to push and force myself to get out and go shooting.  But, that is also WHY I wanted to do this project.  I wanted to get out and shoot, build some skills, and hopefully get some nice shots along the way.
We're supposed to have a big snow storm hitting this coming week, so expect a snowy picture for next week!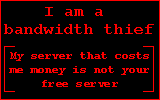 "Innocence"